Business Consultant
Find your business, understand the needs of the context, and try to make better decisions with us! The DigiCat business consultants will help you frame your digital plans and strategies, from a smaller level to a bigger one. Our practices include:
Research beyond the business plan
Marketing options and rates
Ability to turn around consulting
Customer engagement matters
Marketing companies are facing competition and challenges that are increasing day by day. Understanding, how to tackle your business efficiency is difficult in the profitability of your business. We are here to help you as a business consultant to let you know how to develop a strategy that will improve your business efficiency. With our help, you will be able to create a competitive advantage and empower your business and organization to grow better in your future as a business leader.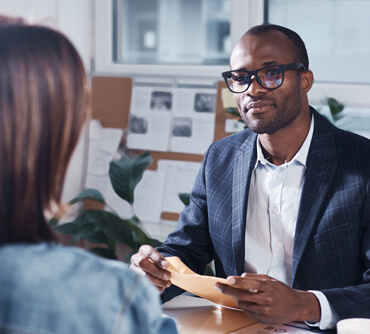 Actions That You Should Take To Enhance Your Business?
Digital marketing services in Dubai, UAE are on top among all the other services throughout the world. You can develop your business by knowing the strategies and plans to develop it. We are offering you this service as a business consultant to make you ready to create a comprehensive strategy to optimize your business and drive effectiveness throughout each functional area.
You will achieve the training in gaining the expertise in developing competitive advantages that are necessary to develop your business. In developed countries like UAE starting a business from scratch is a bit difficult task to do on your own. The right advice at the right time can help you understand your business deeply and will lead to an increase in both the revenue and profit of your business.
The DigiCat is a UAE-based organization, working as a consulting firm globally with a highly competent team and years of experience in helping you with digital solutions to your problems. We are providing different services such as:
Digital Marketing
Graphic Designing
Catalog
Focus On Your Growing Business:
There are some tasks that can pull your business in different directions to grow your business better. It needs a piece of updated information to make a good decision to enhance your business because making the best decisions can lead to better development, complexity, more people involved in your business, big opportunities, and increasing demands of the services that you are providing.
To manage all this effectively in a complex environment, we are here at The DigicCat with UAE-based services to help you understand the overall strategies of your proposed plan. The start of every business plan needs some professional meetings to discuss all the aspects of your services and instant access to all of the details of your proposal to gain every best opportunity. We are offering you the entire lifecycle for identification, qualification, capture, proposal development, and contract management.
One Team Providers:
We work as one team and provide a single point of truth for the entire team. All of the information is collected at one point to discuss it further for one secure but accessible plan. Different features can be used for business development such as visual presentation of your plan, charts, and graphs to be discussed, conflicts discussion, and creating your own data visualization to make it more obvious.
A professional consulting organization is a necessary tool for better marketing. Also, your website acts as a first impression of your firm that will make it possible for the clients to one button click service. We are providing these business expertise consulting services that will help you work with clients to identify ways to improve communication to grow your business.
The piece of information that we will provide you depends on the size of the business that you are working on. It includes a whole consulting process that includes meetings and discussions between consultants and clients. If your business needs improvement, or you want to start your business of any kind from scratch, then what are you waiting for? Go grab your phone and click on our website The DigiCat to help you in growing your business.